This will be the 5th year that Apex hosts the Peak City Pig Fest. If you are looking for something to do this weekend, head to this finger lickin' good event. BBQ galore is what you will find along with beer, desserts, music, pig races and more!
Peak City Pig Fest Is The Place To Be This Weekend
There will be about 50 professional BBQ vendors selling their best BBQ recipes in a competition for a piece of the $10,000 in prize money at the Peak City Pig Fest, so you know they will all bring their A-game! Pair your yummy food with a refreshing domestic or craft beer from Brueprint Brewing Company, Bombshell Beer Company, and Southern Peak Brewery. Beers can only be purchased with tickets which cost $5 each. Enjoy music by Peak City Sound, Jill Tufillaro, Swift Creek Band, Jump Mountain, West Street Band and Friday's Veil Band. Be sure to watch the pigs racing and the rib eating contest between the Police & Fire Departments.  This family friendly event is extremely popular and they are expecting around 30,000 visitors from all over.  The fun will be taking place on June 17th and 18th.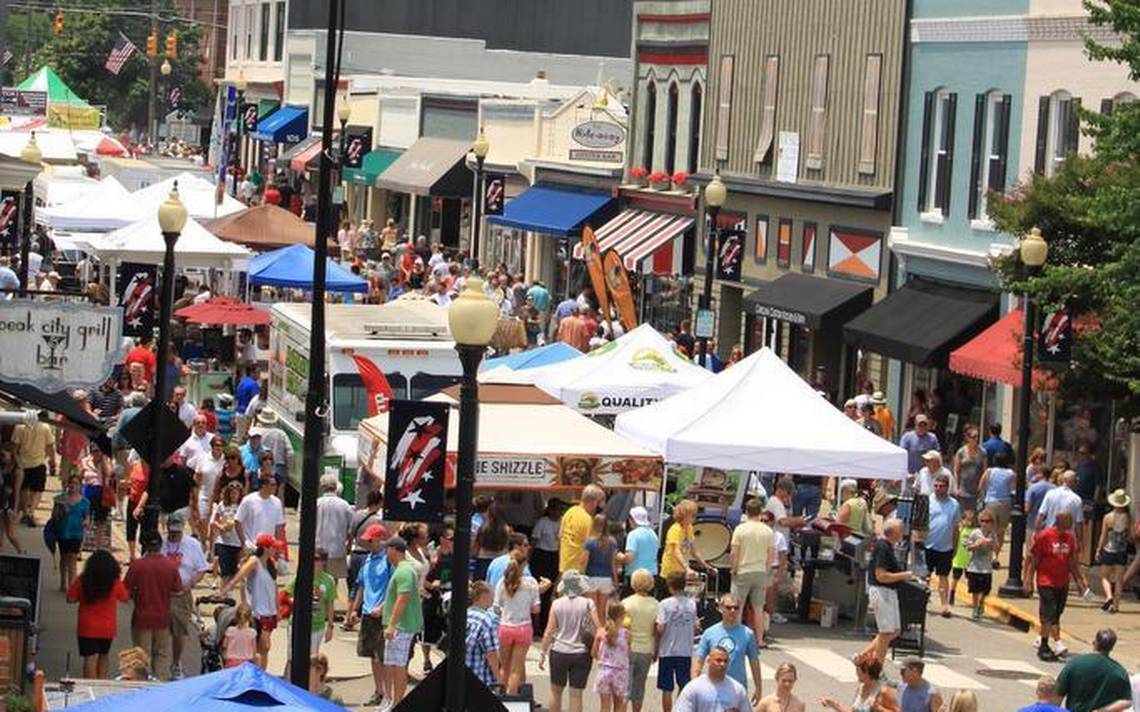 See the official schedule of events to find out what is happening, when it is happening and where.
If you don't live near Apex, you can easily make a vacation out of the weekend.  Holiday Inn Express is one of the event's sponsors and they are offering discounted rates if you are attending the event.  Call them at 919-367-3636 or book online.
Event Location:
210 N Salem Street, Apex, NC 27502
This map shows the available parking for the event, there will also be parking at the empty lot across from Town Hall (Villages of Apex):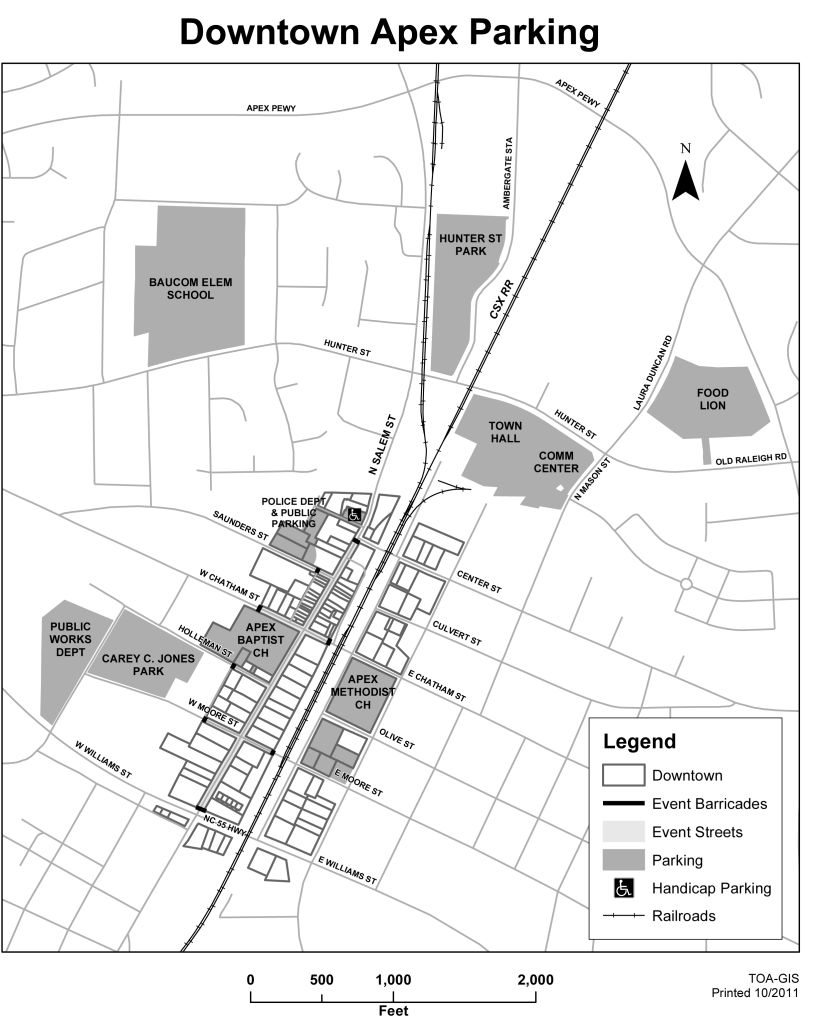 Please contact Lisa Skumpija and Sandy Savage for any questions about real estate in Fearrington Village in Pittsboro, NC. They are Fearrington Village experts on home sales in the area!